Making food from byproducts and low-trophic raw materials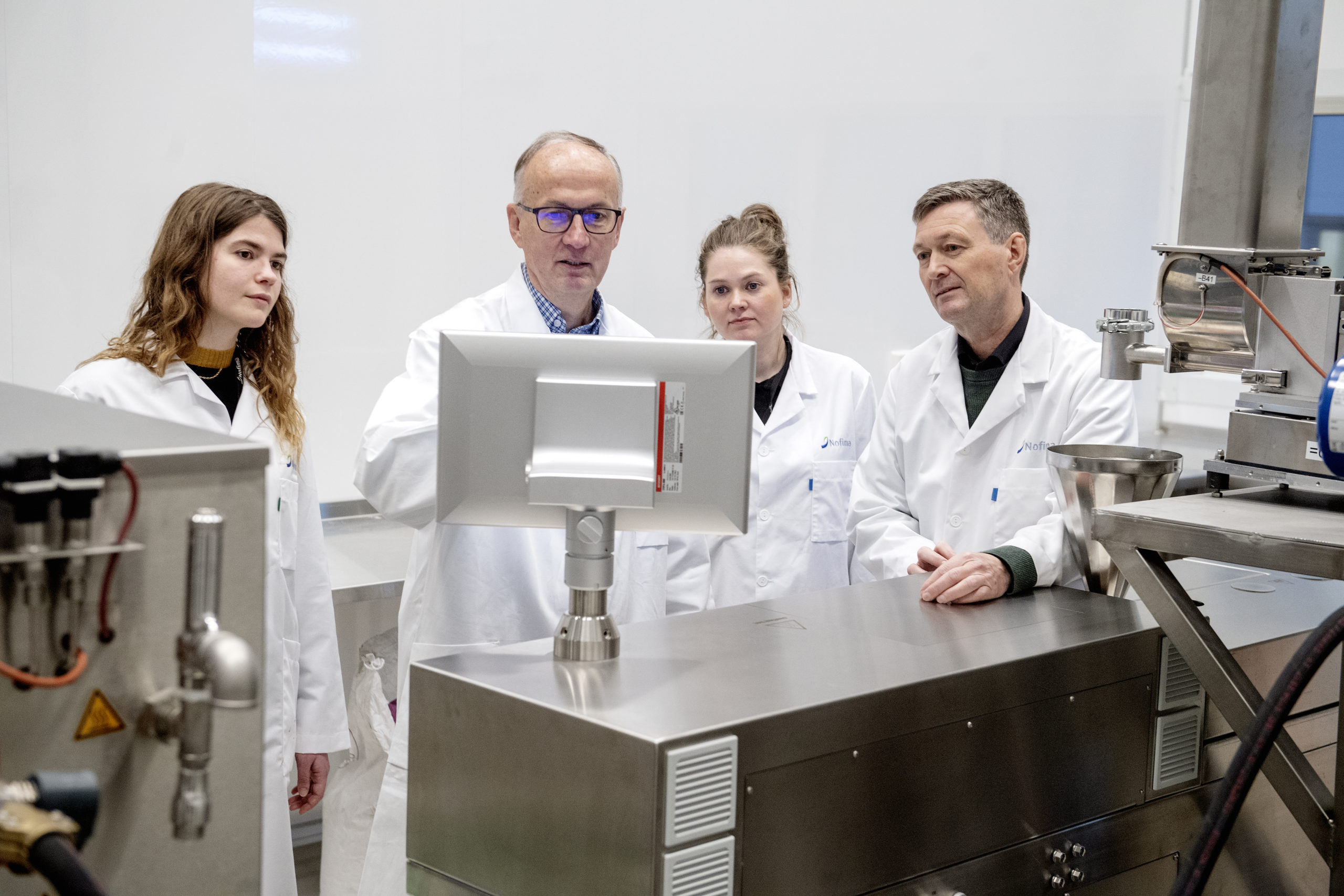 Do you want to reduce your consumption of red meat by eating more plant proteins? Scientists now want to develop nutritious hybrid products based on protein-rich plants with added fish and chicken byproducts, insect meal or seaweed and microalgae.
The new prototype products will largely consist of legumes combined with protein and other nutrients from fish and poultry byproducts. Examples of these are fish heads, fish spines and chicken carcasses, which are otherwise discarded or used in low value feed products. The scientists will also try to improve the texture and nutritional profile of plant products by adding Norwegian seaweed, microalgae and insect larvae. In other words, a hybrid in every sense of the word, where all the raw materials that are towards the bottom of the food chain or would have gone to waste are interesting for scientists to develop for use in food.
Senior scientist Åge Oterhals at the Norwegian research institute Nofima is leading the HybridFoods project. He and his colleagues are working to develop nutritious products that have a fibrous meat structure by using new processes and extrusion technology.
Juicier products
"By using raw materials that have been processed as little as possible and in the best possible way, we will be able to reduce the energy consumption and achieve a better fibrous structure and juicier products", says Oterhals.
But why start mixing animal ingredients into things if you are making a product that is first and foremost plant-based?
"Plant proteins do not have an optimal composition of nutrients, but this can be improved by adding fish and chicken byproducts, insects, seaweed and algae. In other words, a product adapted for flexitarians. We will also find out if these raw materials can improve texture, taste and smell", says Oterhals.
Such products may be of interest to people who are concerned about reducing their consumption of red meat and minimising the environmental footprint of the food they eat.
Improved fish powder
The idea to develop hybrid products came about when Oterhals was conducting research on fish powder. His aim was to find alternative utilisation of heads and spines that were left over on board fishing trawlers after the fish had been gutted and the fillets frozen. In Norway alone, as much as 80,000 tons of this raw material is discarded each year, but it can be a valuable food source. In collaboration with the fishing industry, scientists have now made an improved and more neutrally tasting powder from this raw material, and it has a high nutritional content.
It soon became clear that this whitefish powder can be combined with plant proteins in meat analogue products. The scientists want to develop a broader palette of raw materials, without all of them having to be included in the same product at the same time.
"There is a lot of interest in this type of product development, especially in Europe. What distinguishes our idea from most others is that we try to combine plant protein characteristics with other sustainable raw materials in the texturisation process", says Oterhals.
Texturisation is a method in which a dough is processed and kneaded in an extruder during heat treatment, before coming out through a cooling nozzle where a fibrous meat-like structure is formed.
"This technology provides good opportunities to improve texture and sensory characteristics, so we will try to achieve this", explains Oterhals.
Testing taste, nutritional quality and environmental effect
Nofima has specialised infrastructure and expertise for processing raw materials to be used in formulated food products. Texture and sensory characteristics such as taste and smell are evaluated by Nofima's trained judges in the sensory laboratory.
Scientists at the University of Bergen (UoB) will evaluate the nutritional quality and bioactivity of new products developed in the project, while the Norwegian School of Economics (NHH) in Bergen will evaluate environmental and social impacts based on life cycle assessments and cost-benefit analyses.
HybridFoods is a project funded by the Research Council of Norway, running from 2021 to 2025. Partners include the Department of Clinical Medicine at UoB, the Centre for Applied Research at NHH, Wageningen University (The Netherlands), and a broad team of Nofima scientists.